It took me almost THREE months to write this chapter!
Not because I was having trouble in writing this chapter but only because I was away for a five-week vacation to my lovely country. But because there was no server there and with such busy schedule, I was unable to take wattpad with me!
Anyways, long story short. I was so busy I wasn't able to write the chapter! >.<
To make up for it, I added a few twists XDD
The first opening was about a recap of the whole series. What happened up until the last chapter and then wrote about the recap of the previous chapter to remind the readers what they have been missing since I haven't uploaded in a looooong time!
I like to refresh my readers' memory so that they can remember what happened.
As always, Julia is very talkative. Our couple, Stephen and Leah ended up debating on what to do with them. They debate and debate on whether if they should ditch them or not. Paying for their own personal tour is very expensive but going with the new couple, Daltons, is like a suicide! LOL!
There's this saying that I got from facebook that exactly describe the situation: "Light travels fast than sound. Thats why some people appear bright until you hear them speak..."
Just like Julia Dalton XDD
They had a double date and when toured around the place. When They were done, they ended up hanging out in the beach in a slightly crowded place where there are families, group of friends, babes, hotties and children.
All day long, Julia's attitude towards Leah pisses Leah off because her behaviour was so rude but not towards Stephen. Julia.. Towards her husband, she's ignorant. She doesn't even acknowledge his existence and it was getting him.
He was so upset but he can't blame her because he was neglecting her in the past because of work.
He's a pretty geeky guy with no self-esteem. He thinks his wife is "way outta his league" but he married her and she married him right? How did his self-confidence shot straight back down after he married her?! So weird!
But gave me a goooood reason to start troubles for Leah and Stephen XDD Mwuhahahahaha >
Anyways, you can't imagine him as any one famouse but you can think of him as Colin Morgan.
YYeeeeepp!! That's Rhys Dalton. He will be even more geeky if you imagine him wearing his geeky glasses and a slightler longer hair.
You noticed that there's a part when suddenly looked like this hot stranger when he came back from the men's room. There was this pretty lady of twin sister of Nicole Scherzinger who asked him out but he turned her down without hesitation xD
Amazing guy XD
Okay, Julia Dalton, The new love-to-hate-her character is back on the market! I wonder what she looks like. Well..
She probably looks like this woman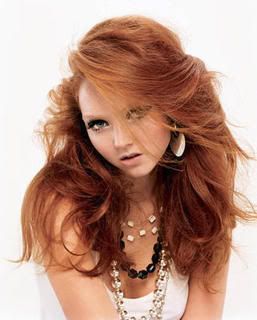 Pretty, isn't she?
Anyways, I left one of the GREATEST clinghanger I have ever write in my stories. It left my readers angery and confused but there's a good reason why the ending makes Stephen sound like he's cheating on Leah with Julia XD
C'mon! Third book and our main couple's already breaking apart? HA! Like that's gonna happen! XDD